Leo Zhang 22 November 2018
Prime Minister Scott Morrison intends on cutting the number of migrants entering Australia, stating that "the roads are clogged, the buses and trains are full." The Sydney Morning Herald covers this topic in the article, "Enough, enough, enough': Scott Morrison says he will cut Australia's migration intake.'
"Here in Sydney, migrants have accounted for around 70 per cent of population growth last year," Mr Morrison said.
In response to this concern, the Prime Minister intends that the impending changes will result in the migrant population cap of 190,000 being lowered.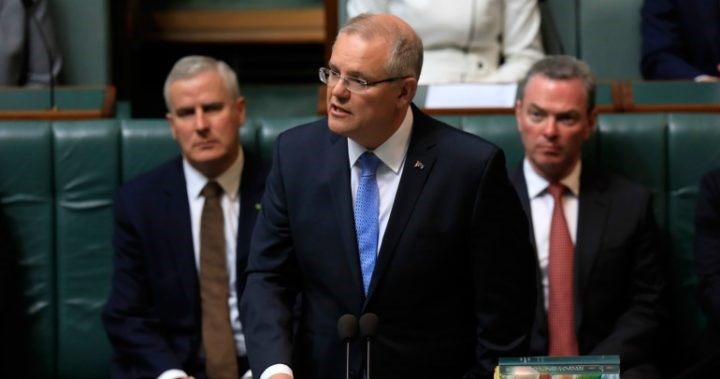 45 per cent of voters supported a reduction in the annual intake of migrants. STARTS AT 60
The importance of migrants for the progress of the Australian economy however, was also acknowledged by the Prime Minister, who stated "population growth has played a key role in our economic success. But I also know Australians in our biggest cities are concerned about population."
According to Fairfax poll effected in October 2018, 45 per cent of voters supported a reduction in the annual intake as the population climbs past 25 million. 52 per cent of voters in the same poll voted to keep or even increase the number of migrants entering Australia.
In response to the Prime Minister's intentions of cutting migration, Australian Chamber of Commerce and Industry chief executive James Pearson said that cuts to Australia's permanent immigration program "should be a concern to all Australians."
"The evidence is clear that skilled migrants, particularly employer nominated ones, deliver maximum economic and demographic benefit," Mr Pearson states.
The first stage of effecting these cuts will be initiated at the next Council of Australian Governments meeting on December 12, to which Mr Morrison will ask state premiers to create their own population plans and discuss the concerns of the cut to migration.
"My approach will be to move away from top-down discussions about population to set out migration intake caps. I anticipate that this will lead to a reduction in our current migration settings," Mr Morrison said.
"Its not their size that matters; it's how well they've been planned."